CONTINUOUS TRAINING
All CASA Programs are required by both National and State CASA Program Standards to ensure that every volunteer receives 12 hours per year of ongoing in-service training.
There are so many great ways to get this training – books, podcasts, movies, online training as well as in-person classes and speakers.
As you complete any of the training opportunities, please log your training hours in Optima. If you need help logging your hours, feel free to email Allie Bihl at allie@floydcountycasa.org
​
*All book summaries are taken from www.amazon.com/books*.
TRAINING RESOURCES
Books
The Deepest Well: Healing the Long-Term Effects of Childhood Adversity by Nadine Burke Harris, M.D.
---
Dr. Nadine Burke Harris was already known as a crusading physician delivering targeted care to vulnerable children. But it was Diego—a boy who had stopped growing after a sexual assault—who galvanized her journey to uncover the connections between toxic stress and lifelong illnesses.
The stunning news of Burke Harris's research is just how deeply our bodies can be imprinted by ACEs—adverse childhood experiences like abuse, neglect, parental addiction, mental illness, and divorce. Childhood adversity changes our biological systems and lasts a lifetime. For anyone who has faced a difficult childhood, or who cares about the millions of children who do, the fascinating scientific insight and innovative, acclaimed health interventions in The Deepest Well represent vitally important hope for preventing lifelong illness for those we love and for generations to come​.
---
How to Be an Antiracist: A Memoir by Ibram X. Kendi
---
Antiracism is a transformative concept that reorients and reenergizes the conversation about racism—and, even more fundamentally, points us toward liberating new ways of thinking about ourselves and each other. At its core, racism is a powerful system that creates false hierarchies of human value; its warped logic extends beyond race, from the way we regard people of different ethnicities or skin colors to the way we treat people of different sexes, gender identities, and body types. Racism intersects with class and culture and geography and even changes the way we see and value ourselves. In How to Be an Antiracist, Kendi takes readers through a widening circle of antiracist ideas—from the most basic concepts to visionary possibilities—that will help readers see all forms of racism clearly, understand their poisonous consequences, and work to oppose them in our systems and in ourselves.
---
The Orchid and the Dandelion: Why Some Children Struggle and How All Can Thrive by Dr. Thomas Boyce
---
Boyce writes of his pathfinding research as a developmental pediatrician working with troubled children in child-development research for almost four decades, and explores his major discovery that reveals how genetic make-up and environment shape behavior. He writes that certain variant genes can increase a person's susceptibility to depression, anxiety, attention deficit hyperactivity disorder, and antisocial, sociopathic, or violent behaviors. But rather than seeing this "risk" gene as a liability, Boyce, through his daring research, has recast the way we think of human frailty, and has shown that while these "bad" genes can create problems, they can also, in the right setting and the right environment, result in producing children who not only do better than before but far exceed their peers. Orchid children, Boyce makes clear, are not failed dandelions; they are a different category of child, with special sensitivities and strengths, and need to be nurtured and taught in special ways. And in The Orchid and the Dandelion, Boyce shows us how to understand these children for their unique sensibilities, their considerable challenges, their remarkable gifts.
---
Helping Foster Children in School: A Guide for Foster Parents, Social Workers and Teachers by John DeGarmo
---
Children in care often perform poorly at school both in terms of their behavior and their academic performance, with many failing to complete their education. They will have often experienced trauma or neglect which can result in a number of developmental delays. By looking at why children in foster care do not perform as well as their counterparts, John DeGarmo, who has fostered more than 40 children, provides easy-to-use strategies to target the problems commonly faced. He emphasizes the importance of an open dialogue between teacher, parent and social worker, to ensure that everyone is working jointly to achieve the best outcome for the child.
---
The Body Keeps the Score: Brain, Mind, and Body in the Healing of Trauma by Bessel Van der Kolk, M.D.
---
In The Body Keeps the Score, Bessel Van der Kolk uses recent scientific advances to show how trauma literally reshapes both body and brain, compromising sufferers' capacities for pleasure, engagement, self-control, and trust. He explores innovative treatments—from neurofeedback and meditation to sports, drama, and yoga—that offer new paths to recovery by activating the brain's natural neuroplasticity. Based on Dr. van der Kolk's own research and that of other leading specialists, The Body Keeps the Score exposes the tremendous power of our relationships both to hurt and to heal—and offers new hope for reclaiming lives.
---
---
TED Talks
The Power of Vulnerability | Brene Brown
---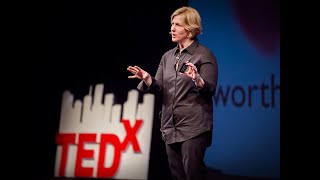 Brené Brown studies human connection -- our ability to empathize, belong, love. In a poignant, funny talk at TEDxHouston, she shares a deep insight from her research, one that sent her on a personal quest to know herself as well as to understand humanity. A talk to share.
---
Listening to Shame | Brene Brown
---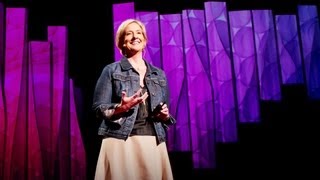 Shame is an unspoken epidemic, the secret behind many forms of broken behavior. Brené Brown, whose earlier talk on vulnerability became a viral hit, explores what can happen when people confront their shame head-on. Her own humor, humanity and vulnerability shine through every word.
---
How Childhood Trauma Affects Health Across a Lifetime | Nadine Burke Harris
---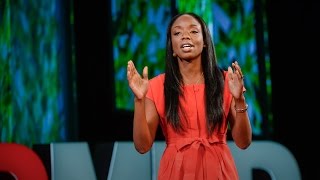 Childhood trauma isn't something you just get over as you grow up. Pediatrician Nadine Burke Harris explains that the repeated stress of abuse, neglect and parents struggling with mental health or substance abuse issues has real, tangible effects on the development of the brain. This unfolds across a lifetime, to the point where those who've experienced high levels of trauma are at triple the risk for heart disease and lung cancer. An impassioned plea for pediatric medicine to confront the prevention and treatment of trauma, head-on.
---
Why Domestic Violence Victims Don't Leave | Leslie Morgan Steiner
---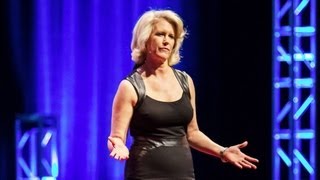 Leslie Morgan Steiner was in "crazy love" -- that is, madly in love with a man who routinely abused her and threatened her life. Steiner tells the dark story of her relationship, correcting misconceptions many people hold about victims of domestic violence, and explaining how we can all help break the silence. (Filmed at TEDxRainier.)
---
How We Can Eliminate Child Sexual Abuse from the Internet | Julie Cordua
---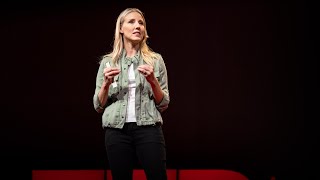 Social entrepreneur Julie Cordua works on a problem that isn't easy to talk about: the sexual abuse of children in images and videos on the internet. At Thorn, she's building technology to connect the dots between the tech industry, law enforcement and government -- so we can swiftly end the viral distribution of abuse material and rescue children faster. Learn more about how this scalable solution could help dismantle the communities normalizing child sexual abuse around the world today. (This ambitious plan is part of the Audacious Project, TED's initiative to inspire and fund global change.)
---
Three Ways Businesses Can Stop Human Trafficking | Nikki Clifton
---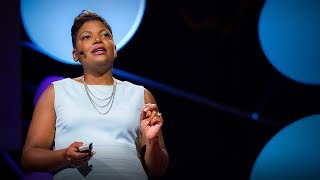 Sex buying doesn't just happen late at night on street corners in the shady part of town -- it also happens online, in the middle of the workday, using company equipment and resources. With this problem comes an opportunity, says attorney Nikki Clifton, because it means that the business community is in a unique position to educate and mobilize their employees to fight sex trafficking. In an honest talk, Clifton outlines how businesses can help, from setting clear policies to hiring survivors.
---
Social Services are Broken: How Can We fix them | Hilary Cottam
---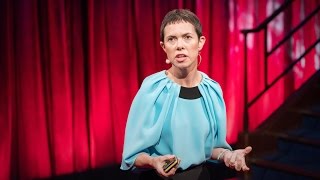 When a family falls into crisis — and it sometimes happens, thanks to unemployment, drugs, bad relationships and bad luck — the social services system is supposed to step in and help them get back on track. As Hilary Cottam shows, in the UK a typical family in crisis can be eligible for services from more than 70 different agencies, but it's unlikely that any one of them can really make a difference. Cottam, a social worker herself, asks us to think about the ways we solve deep and complex social problems. How can we build supportive, enthusiastic relationships between those in need and those that provide help?
---
---
Movies, Videos, & More
The Trials of Gabriel Fernandez | Available on Netflix
---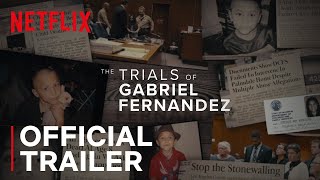 Netflix's six-part docuseries, The Trials of Gabriel Fernandez, examines the abuse and systemic failure that led to the brutal death of a California 8-year-old in 2013. The series, which began streaming Feb. 26, traces the horror Gabriel endured at the hands of his mother, Pearl Fernandez, and her boyfriend, Isauro Aguirre.

---
Indian Child Welfare Act - Educational Resource Video
---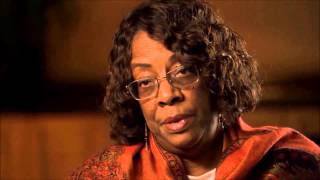 Featuring NARF Executive Director John Echohawk and staff attorney David Gover, this educational resource video was designed for state court judges, courts, and judicial educators.
---
We Shall Remain
---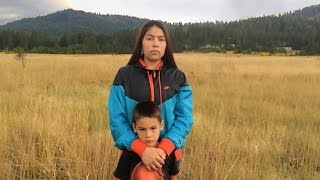 "We Shall Remain" was created to address the effects of historical trauma in our tribal communities. Many times, these untended wounds are at the core of much of the self-inflicted pain experienced in Native America. Much like fire, this pain can either be devastatingly destructive or wisely harnessed to become fuel that helps us to rise up and move forward in life with joy, purpose and dignity.
---
---